5 Seconds Of Summer Announces Live Album
After what seemed like an eternity waiting for their secret announcement, 5 Seconds of Summer have announced that they will be releasing a live album titled LIVESOS. The album is set to release on December 15th via Capitol Records and will include 15 tracks that were recorded at different venues around the world.
The new albums is available for pre-order on iTunes. You can purchase a CD here or buy concert tickets here. Check out the album art and track listing below the jump and let us know what you think.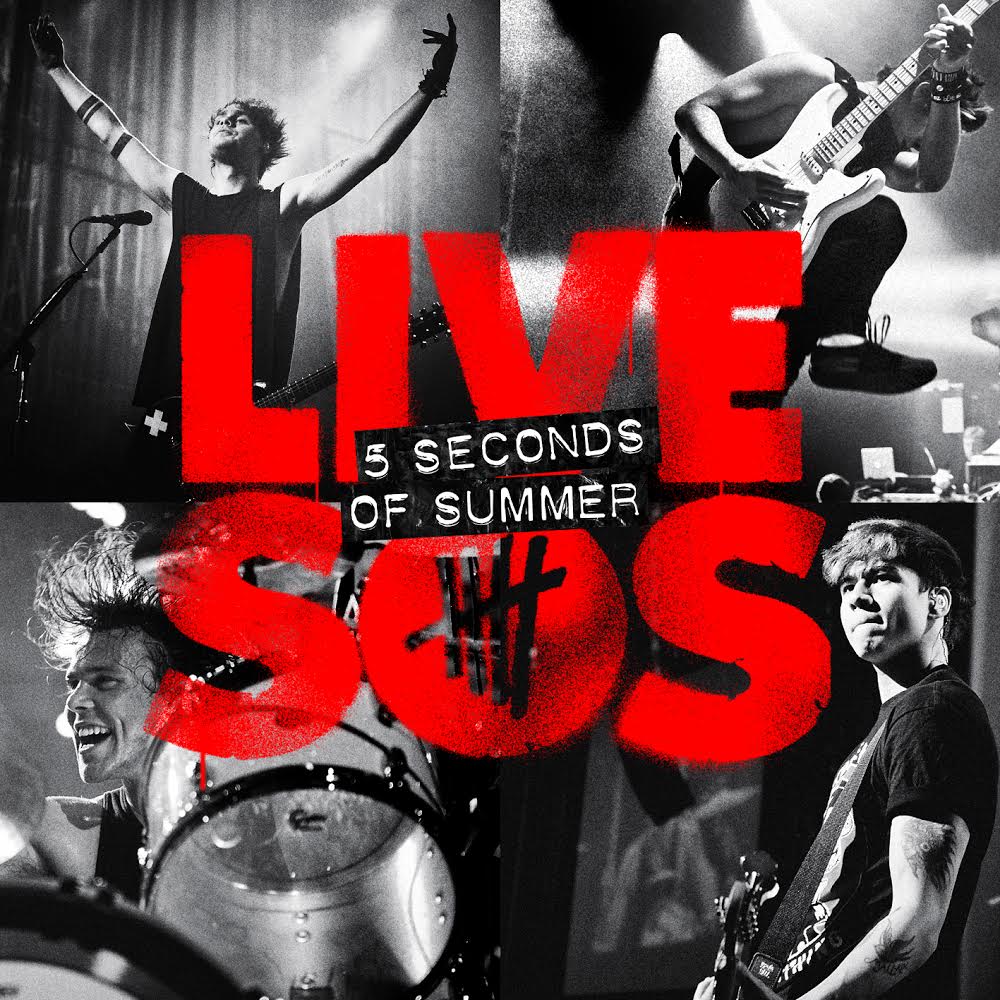 Track Listing:
1. 18
2. Out of My Limit
3. Disconnected
4. Amnesia
5. Beside You
6. Everything I Didn't Say
7. Long Way Home
8. Heartache On the Big Screen
9. American Idiot
10. Kiss Me Kiss Me
11. Teenage Dream
12. Good Girls
13. What I Like About You
14. End Up Here
15. She Looks So Perfect
Please follow and like us:
The following two tabs change content below.
Angie is a Boston-based music photographer, journalist, and marketer. Catch her out and about at local shows and drinking more coffee than she should
Latest posts by Angie Flores (see all)