Musicians You Didn't Know Could Act & Vice Versa
These days in the entertainment industry, it is amongst many celebrity's tactics to become a double or triple threat – to be an actor, singer, and, if they're capable, a dancer – to essentially (as I would say) take over the world. Many have already managed to do so, making the crossover from either side in equal amounts, and some surprisingly successful in doing so. From many well-known hybrid entertainers to others you never would have guessed, here are a handful of musically-inclined actors and acting-inclined musicians that will give you so much more reason to fan girl/boy about your favorite celebs.
ZOOEY DESCHANEL
Many Zooey fans know of her musical inclinations. As the "she" part of the band She & Him, Deschanel is successful as both an actress and singer/pianist/percussionist since the duo's first album Volume One was recorded in 2006/2007. Their sound is very much in the pop genre and Deschanel, according to the band's website and Facebook page, writes the songs during her downtime while shooting New Girl. Fun fact: she also wrote the theme song for her show!
JARED LETO
Fresh from his Oscar (and various other award show) wins for his portrayal in Dallas Buyers Club, Jared Leto is becoming ever more popular these days in the acting world. Little known fact about this accomplished indie actor, however, is that he is lead singer of alternative rock band 30 Seconds to Mars, alongside his brother Shannon Leto and fellow bandmate Tomo Milicevic. Thirty Seconds to Mars has sold millions of albums worldwide, proven by their current tour schedule that spans all over the globe – from Europe and Asia to the smallest countries of South America, even two shows South Africa. The band's fourth album LOVE LUST FAITH + DREAMS was released May 2013. You can also see Jared in Fight Club, Requiem for a Dream, American Psycho, and Urban Legend.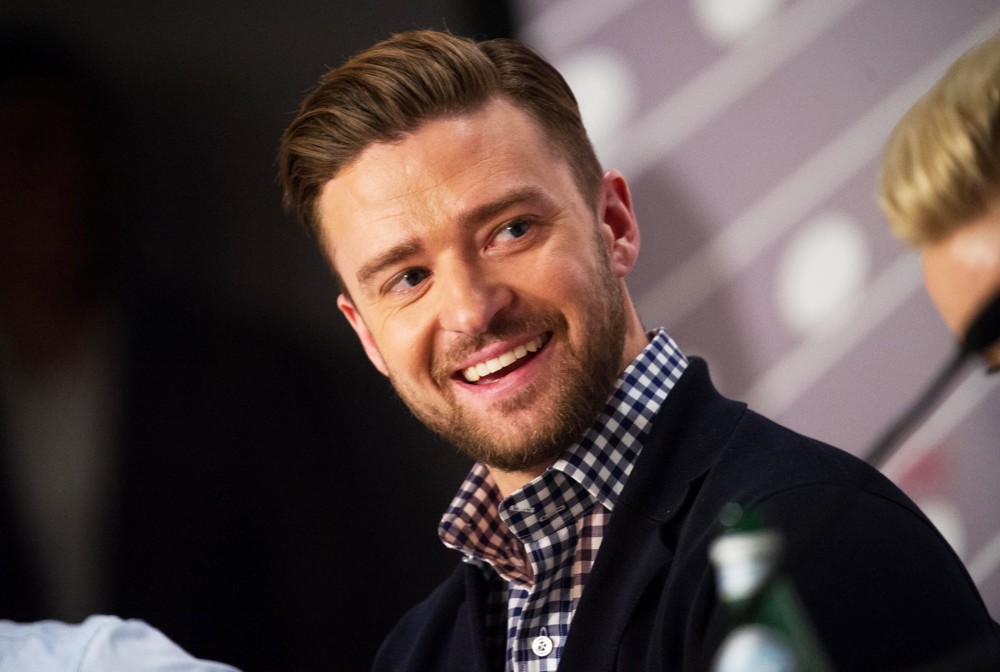 JUSTIN TIMBERLAKE
Does Justin Timberlake even need an explanation?! A prime example of singer turned actor, he has starred in numerous films including Alpha Dog, Black Snake Moan,a voice role in Shrek the Third, as Napster creator Sean Parker in The Social Network, and the leading role in the popular rom-com Friends with Benefits (and don't lie, you know this one was so much better than the essentially-same film with Ashton Kutcher, No Strings Attached). If that isn't enough for you, let me remind you of a silly little Disney Channel Original Movie called Model Behavior where, you guessed it, our lovely JT stars as the sexy model Jason Sharp.
MANDY MOORE
From quirky indie films to better-known favorites, Mandy Moore is another great example of singer turned actress. Making her debut as Lana in The Princess Diaries, Mandy Moore has since managed to rack up quite an accomplished list of films to her name including, but not limited to: A Walk to Remember, How to Deal, Chasing Liberty, Saved!, and most recently, animated favorite Tangled. She was also in four episodes of medical drama series Grey's Anatomy and, surprisingly, is the voice of the title character on the Disney Junior series Sheriff Callie's Wild West.
QUEEN LATIFAH
Considered by many to be the first lady of hip-hop, Queen Latifah is also an accomplished actress and producer. Starring in comedies, musicals, and other various films, she has great range when it comes to acting. While The Bone Collector, Taxi (alongside funny man Jimmy Fallon), Joyful Noise, What Happens in Vegas, The Secret Life of Bees (based on the book), and Valentine's Day are all worthwhile, it is Queen Latifah in the musicals Chicago and Hairspray, as well as her voice role as Ellie the female mammoth in the Ice Age franchise films, that take the cake on her resume.
SCARLETT JOHANSSON
When I found out that Scarlett Johansson could sing, and sing well, it made me love her all the more. According to AllMusic, Scarlett entered the music scene in 2008 with her debut album Anywhere I Lay My Head, that featured songs by Tom Waits and featured two cuts by David Bowie. An indie rock/pop sound (similar even to She & Him, in fact) Scarlett Johansson, with Pete Yorn, released her second album, Break Up, in 2009. If that's not enough for you, she can also be seen in fellow double/triple threat Justin Timberlake's 2007 music video for single, "What Goes Around… Comes Around."
RYAN GOSLING
Oh, you didn't know that Ryan Gosling has been a musician for quite some time now? Neither did I, so don't you worry. As a vocalist and guitarist with Dead Man's Bones, a folk rock band – considered "spook rock" by Gigwise – with Zach Shields (who, for the record is Rachel McAdams's sister's on/off boyfriend, according to People.com), Gosling also writes and plays music when he's making movies. Their first self-titled debut album was released in 2009, which was a collaboration with the Silverlake Conservatory Children's Choir. A second album has been discussed by Gosling, but I was unable to find any confirming information about it.
JULIETTE LEWIS
Juliette Lewis is one of those actors that you either love her or you hate her. With many fantastic films under her belt, including my personal favorite in Drew Barrymore's directorial debut Whip It, Juliette Lewis has also starred in Cape Fear, What's Eating Gilbert Grape, Natural Born Killers, and even as Audrey in National Lampoon's Christmas Vacation. Yet, as a musically-inclined actor that I will admit I just discovered, I think I actually prefer Juliette Lewis as a singer. From 2003 to 2009, she was founder and leader of rock/garage rock band Juliette and the Licks. More recently, however, she has gone solo with her full-length debut album, Terra Incognita. According to her website, she will have a new album coming out here in 2014, so keep your eyes peeled!
JASON SCHWARTZMAN
Do you remember television show The OC's theme song "California" by Phantom Planet? You'll be surprised to learn (or at least I was) that actor Jason Schwartzman, most commonly seen in countless Wes Anderson films and as Gideon Graves in Scott Pilgrim vs. The World, was drummer for the band before leaving it to focus on acting. Since then, he has worked musically on indie rock (that seems to be a theme amongst actors-turned-musicians) solo project Coconut Records, which he has done since 2006. With two studio albums under his belt (Nighttiming and Davy), it seems he really hasn't done much since 2009 other than a full movie soundtrack collaboration with Woody Jackson for the 2012 film, Goats. Fun fact: his brother, Robert Schwartzman (or Carmine, depending where you look), is the lead singer of Rooney!
JENNY LEWIS
I can just see your faces right now, questioning who in the world Jenny Lewis is. If you recall a hilarious late-80s film by the name of Troop Beverly Hills, it was this film that introduced newcomer Jenny Lewis as the young Hannah Nefler, daughter to Shelley Long's shopaholic and eventual troop den mother, Phyllis Nefler. Fast forward to 1998, Jenny Lewis and a few friends created the indie/country band Rilo Kiley (which sadly split up in 2011). Since Rilo Kiley's fissure, Lewis has since gone solo, as well as becoming a current part of a musical duo with boyfriend Johnathan Rice called Jenny and Johnny (oh, how cute). The two were introduced by Conor Oberst, who was also the one to encourage Lewis's solo career after Rilo Kiley was kaput. Jenny and Johnny's most recent album, I'm Having Fun Now, was released in 2010.
HONORABLE MENTIONS: Gwyneth Paltrow (as seen on Glee and Country Strong), Jack Black (think The School of Rock and Tenacious D and the Pick of Destiny), Michael Cera (Scott Pilgrim vs. the World anyone?) Shane West (look into band Jonny Was and his stint with The Germs). Anne Hathaway has some musical talents (found in Les Miserables, and even Ella Enchanted), and Jennifer Lopez also has acting skill (see Selena if you haven't!).
The list could go on and on… and on… and on…
Please follow and like us:
The following two tabs change content below.
Rachel Policano
Writer - Reviews & Features
Journalist/writer, Photographer, Designer. I'm obsessed with all things music, films, books, fashion, and travel. Follow me on Twitter, Instagram, and Tumblr for more!
Latest posts by Rachel Policano (see all)