Feldspar "The Flat and Paper Sky Vol II" Album Review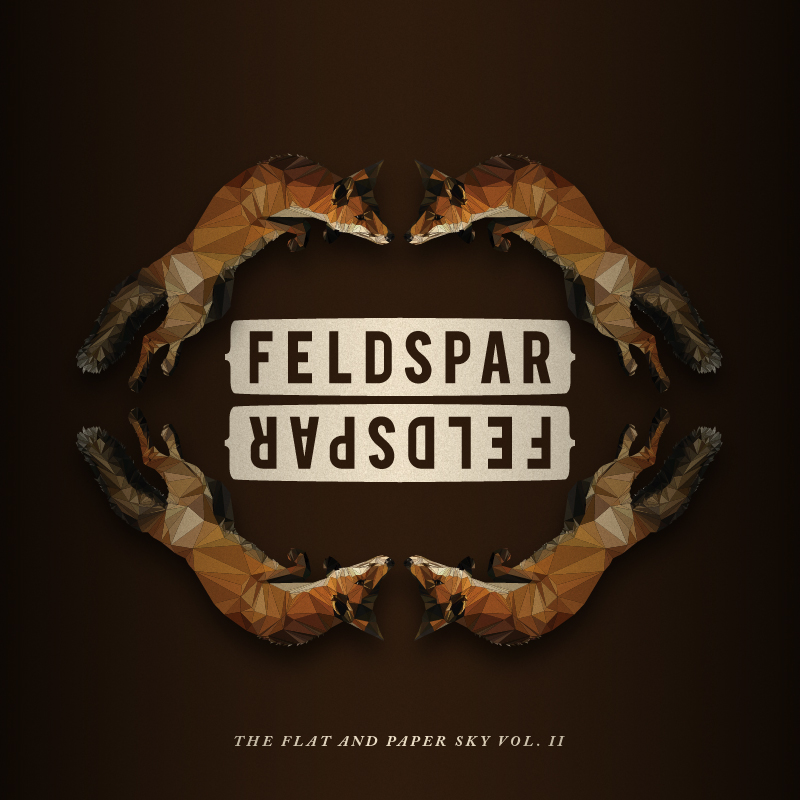 It takes a lot of balls to have the first song on your EP void of instruments.  "The Flat and Paper Sky" that opens Feldspar's The Flat and Paper Sky Vol II features just multi-tracked harmonies that wouldn't feel out of place on a Fleet Foxes album.   It's a bold move that works, in part because the voices sound angelic.
It's the voice that carries Feldspar.  On the next track "Bright Blue Eyes", the band amps it up a bit with some bluesy and reverbed guitar.  It's equal parts Ten-era Pearl Jam and Harvest-era Neil Young.  There's plenty of room for the guitarist to stretch out for an intricate solo, but the song still sounds like it was made in the mountains on a late October night.
"Foolish Man" is a slow burning jam perfect for a late-night campfire.  It's music that's meant to be felt and heard when you're feeling down: "It's only the lonely who know how to sing."  Clearly, the band must have been feeling down when they recorded the song, because once again the singing is the key to the band's sound.
The piano on "After Hours" evokes even more sadness and desperate.  But it's the melody that carries the band above the darkness. Ultimately, The Flat and Paper Sky Vol II is an EP that sets a mood.  If you're feeling blue, this something you make find solace in.  The Flat and Paper Sky Vol II plays like it knows what you're going through.
Please follow and like us:
The following two tabs change content below.