6 Must-Watch Indie Directors
Here's a secret about yours truly: I'm obsessed with films… and that's also a huge understatement. While I have nothing against the big blockbusters that seem to have taken over modern cinema (I could watch Marvel's films for days), the film fanatic in me has been known to watch a wide variety of films and has the DVD collection to prove it – ringing it at over 400+ DVDs, excluding my television series collection. I get plenty of gruff about that from my parents.
Of the films I've seen and those that I own, it no doubt includes a diverse range of genres. However, as pretentious as it might sound, I have a soft spot for indie films and directors. Their stories are more original than most (especially in a current world of reboots and remakes); their movies, though seemingly weird, are interesting and appealing to those willing to give them a chance; and, on many occasions, their movies are just plain pretty. So who are some indie directors I think you should know about? Let's take a look.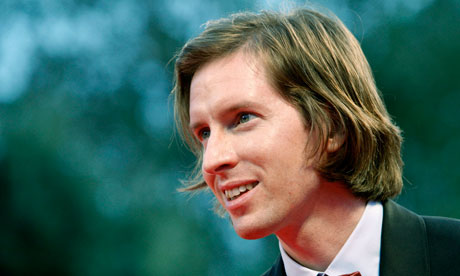 WES ANDERSON
Notable Films: Rushmore (1998), The Royal Tenenbaums (2001), The Life Aquatic with Steve Zissou (2004), The Darjeeling Limited (2007), Fantastic Mr. Fox (2009), Moonrise Kingdom (2012), and The Grand Budapest Hotel (2014)
Oops, I listed all of Wes Anderson's films, but that's because of the indie directors I've got here, Wes is high on my list of favorites. His consistent use of the same group of actors – including but not limited to Jason Schwartzman, Bill Murray, Anjelica Huston, and the Wilson Brothers (Owen, Luke, AND Andrew) – as well as his cinematic styling, often has viewers disliking his work. But for those of us that enjoy a bit of quirk in our films, Anderson's trademarks, of which there are many, showcase his artistry and provide intrigue to his films.
QUENTIN TARANTINO
Notable Films: Reservoir Dogs (1992), Pulp Fiction (1994), Jackie Brown (1997), Kill Bill: Vol. 1 and 2 (2003 and 2004), Grindhouse: Death Proof (2007), Inglourious Basterds (2009), and Django Unchained (2012).
He was also a special guest director with 2005's Sin City.
Oops, I did it again! I listed all of Quentin's films (except for one) because so far, despite a small few that I haven't seen, I have yet to see a Tarantino film that I didn't like. One thing I absolutely love about Tarantino's films is that, as I often say, he doesn't hold back; when there is blood and death involved, he doesn't do it quietly like other directors might. Three words for you: buckets of blood. Or at least that's what it seems like. I, however, am not complaining. While his films are seemingly violent (which okay, they are), his combination of techniques and musical selections are just… for lack of a better term, kind of genius. Tarantino, like Wes Anderson, also has a knack for using many of  the same cinematic techniques and shots in all his films, as well as frequently working with the same actors, which in this case includes Harvey Keitel, Tim Roth, Michael Madsen, Uma Thurman, Michael Bowen, Samuel L. Jackson, and Christoph Waltz.
SOFIA COPPOLA
Notable Films: The Virgin Suicides (1999), Lost in Translation (2003), Marie Antoinette (2006), and The Bling Ring (2013).
She is also in pre-production for a reboot of The Little Mermaid.
While I haven't seen nearly as many of Sofia Coppola's films as I have others, she is definitely on my radar. Although her directorial debut was The Virgin Suicides, which I have seen portions of, my first Sofia Coppola was Lost in Translation; I immediately fell in love with her work after seeing that film. As with the others on my list before her, Coppola is also a slave to her methods. Often filming sunlight through leaves, characters gazing out car windows (that moviegoers see from the outside looking in), characters walking down long hallways, as well as her frequent casting of former child stars (Kirsten Dunst, Scarlett Johansson, Stephen Dorff, and Emma Watson included), Coppola's films are visually stunning.
Fun facts about Sofia Coppola include:
Her father is also famed director Francis Ford Coppola, who directed The Godfather trilogy.
Sofia herself was cast in part three of The Godfather trilogy, as "Mary Corleone," and she is an accomplished actress.
She is the cousin of Jason Schwartzman, his brother Robert Schwartzman, as well as Nicolas Cage.
Sofia is a designer for street fashion label, Milkfed.
And she was married to fellow Spike Jonze (who directed 2013's Her) from 1999 to 2003.
KEVIN SMITH
Notable Films: Clerks. (1994) and Clerks II (2006), Mallrats (1995), Chasing Amy (1997), Dogma (1999), Jay and Silent Bob Strike Back (2001), Jersey Girl (2004), and Zack and Miri Make a Porno (2008).
Clerks III has also been announced.
You probably know Kevin Smith a lot better by the role/character he commonly plays: "Silent Bob." Behind the hilariously mute character found in the Clerks films, Mallrats,Dogma, AND the obvious Jay and Silent Bob films, Kevin Smith has also been an accomplished director that insists on editing all of his own films (with the exception of Mallrats). Chock-full of witty dialogue and pop-culture references, Kevin Smith's films are hilarious and – you'll see that there's a pattern that I did not foresee when I started this – he also has a list of actors he commonly casts himself with, and his cinematic trademarks are expansive. Amongst the majority of his films, you will find Brian O'Halloran, Ben Affleck, Matt Damon, Jason Lee, Jason Mewes and others. Trademarks include references to hockey, the original Star Wars trilogy, John Hughes and Steven Spielberg films, and comic books; scenes frequently shot outside convenience stores; and his characters often have an obnoxious but loyal and lifelong friends. His beard and a long coat are also included.  I will say it is a bit of an acquired taste to be a fan of Kevin Smith's films.
THE COEN BROTHERS
Notable Films: Raising Arizona (1987), Fargo (1996), The Big Lebowski (1998), O, Brother Where Art Thou? (2000), No Country for Old Men (2007), Burn After Reading (2008), True Grit (2010), and Inside Llewyn Davis (2013).
They also directed a segment called "Tuileries" in the film Paris, je t'aime (2006).
I have a special place in my heart (and my list) for the Coen brothers. This pair of brothers – Ethan and Joel – are from Minneapolis, Minnesota, and probably one of the best things to come out of this state. Oh alright, that may be an overstatement, but there's no denying the high quality of their films. Before I say anything though, as a Minnesotan, I'm telling you right now that Minnesotan accents are extremely exaggerated in Fargo and, a little FYI, the city of Fargo is actually in North Dakota.
As always, the Coen's typically use a handful of the same actors, which includes Steve Buscemi, Frances McDormand, John Goodman, and others. Their commonly used attributes involve botched crimes, certain phrases repeated throughout the movie or a specific scene, at least one fast-talking character, and stereotypes associated with the regions in which the films take place (like the accents in Fargo, for example).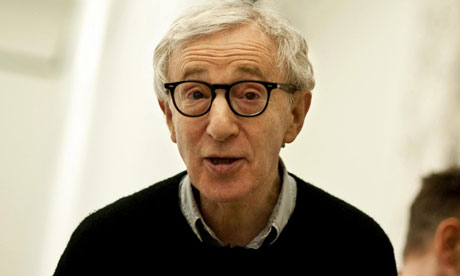 WOODY ALLEN
Notable Films: Annie Hall (1977), Vicky Cristina Barcelona (2008), Midnight in Paris (2011), and Blue Jasmine (2013).
I'm just going to come out and say it: I've never seen a Woody Allen film.  I watched half of Midnight in Paris on a flight to Europe… but never completely finished it. So I don't even know what to say about Woody Allen other than to say that a list about independent directors would not be complete if he was not on it. With over 50 titles under his belt dating back to the late 1960s, Woody Allen is a household name in cinema… although he's received quite a bit of bad press in recent years.
Similarly to Kevin Smith, Allen also casts himself in his own films, frequently alongside actresses such as Diane Keaton, Mia Farrow, and more recently Scarlett Johansson. His characters (typically those played by him) are often writers, the films are almost all set in New York City, his thick black glasses have been the same since the 1960s, and the films themselves often reference famous writers, literary classics, and classic films. Even further, he often bases his films on his own life experiences.
I've had Woody Allen on my "to-watch" for a long time. And I have a feeling that it may be time for me to finally finish Midnight in Paris and see the cinematic classic that is Annie Hall (and determine for myself whether it is, in fact, a classic). I'll keep you posted.
LESSER KNOWN INDIE DIRECTORS
I wanted to include a small section about the "not-so-famous" indie directors because they are the ones to keep an eye on. We all know the success of the famous directors, indie or otherwise, as well as their tactics, but these ones down here at the end? They're just getting started in comparison to extensive workings of Woody Allen.  There are obviously tons of independent directors working in cinema today, of which I could never create a comprehensive list for, but I've kept my eyes on these ones. However, if you're up for it, I'm open to suggestions.
Until then, take a look at the following:
Lynne Ramsey, Scottish director – Notable Film: We Need To Talk About Kevin (2011) starring Tilda Swinton and Ezra Miller.
Nicolas Winding Refn, Danish director – Notable Films: Valhalla Rising (2009), Drive (2011), Only God Forgives (2013), with Drive and Only God Forgives starring Ryan Gosling.
Rian Johnson, American director – Notable Films: The Brothers Bloom (2008) starring Rachel Weisz, Adrien Brody, and Mark Ruffalo; Looper (2012), with Bruce Willis and Joseph Gordon-Levitt.
Jonathan Levine, American director – Notable Films: 50/50 (2011) starring Seth Rogan and Joseph Gordon-Levitt; Warm Bodies (2013) starring Nicholas Hoult, Teresa Palmer, and John Malkovich.
Matt Johnson, Canadian director-Notable Films: The Dirties (2013) and webseries Nirvana The Band The Show. We've raved about The Dirties one on more than one occasion, but the incase you're still on the fence, here's the trailer.
Please follow and like us:
The following two tabs change content below.
Rachel Policano
Writer - Reviews & Features
Journalist/writer, Photographer, Designer. I'm obsessed with all things music, films, books, fashion, and travel. Follow me on Twitter, Instagram, and Tumblr for more!
Latest posts by Rachel Policano (see all)